WindEurope elects key leaders ahead of Bilbao event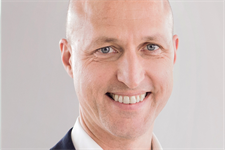 WindEurope's Board of Directors has elected Sven Utermöhlen, Managing Director Offshore Wind at RWE Renewables, as its new Chairman for an 18-month term. He also appointed Kresten Ørnbjerg, head of global public affairs at Vestas, as the new vice president.
The nominations were announced the day before the association kicks off its annual industry event in Bilbao, Spain, where attendees will focus on how wind power can help achieve energy security.
The issue rose to the top of the political agenda after the invasion of Ukraine by Russia, a major gas exporter to Europe.
"The EU is clear that increasing Europe's energy security means an even faster expansion of renewables, from 190 GW today to 480 GW by 2030," the director said. General of WindEurope, Giles Dickson, in a press release.
Dickson called for urgent action to facilitate the licensing of new wind farms and tackle the problems facing the wind energy supply chain in Europe.
"I am honored to have been elected to represent the entire wind energy value chain in Europe – an industry that contributes, through employment and innovation, to building a low-carbon future," said Sven Utermöhlen.
"A faster expansion of wind energy is particularly important if we are to achieve European climate goals and the goal of greater energy sovereignty… More than ever, energy policy is a security policy. The implementation of the Green Deal is a climate and security imperative. The wind industry is determined to deliver, even in these difficult times," he added.
Utermöhlen has worked in the energy sector since 1993, holding positions at Shell, E.on and RWE Renewables.
"A thriving wind industry is key to strengthening the European economy and its energy security," said Kresten Ørnbjerg. "I look forward to working closely with our members to ensure that the right policy frameworks are implemented, so that the wind industry can realize our investment in European energy systems and build the scale needed to meet the climate goals of Europe."
Ørnbjerg has been with Danish turbine manufacturer Vestas for over a decade.