Vitoria-Gasteiz looks back on the decade since European Green Capital status with a book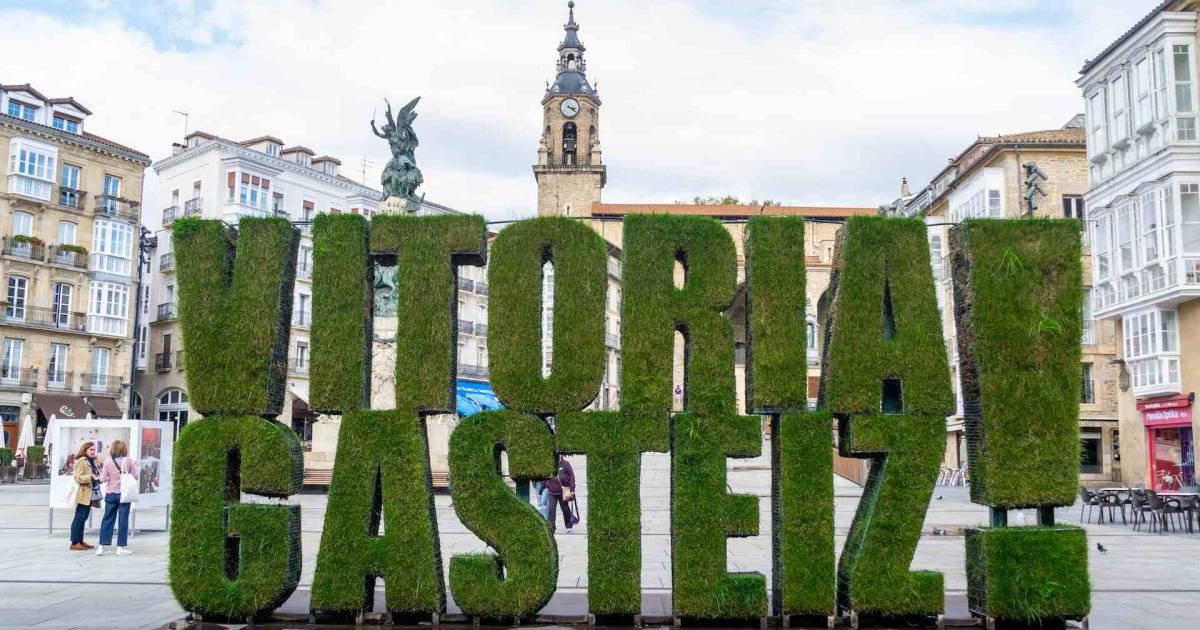 Vitoria-Gasteiz celebrates the decade after European Green Capital status with a book
Being a European Green Capital is just the beginning – the transition is in full swing
This year, the Spanish city of Vitoria-Gasteiz celebrates its 10e anniversary as European Green Capital and there is a special present. The municipality of the capital of the Basque Country has published a book that brings together indicators, data and main conclusions of the transformation of the municipality in the decade since 2012.
The publication, which was presented yesterday by Mator Gorka Urtaran, has been designed fundamentally for dissemination and is aimed both at the inhabitants of Gasteiz and at any other person or agent who wishes to know first hand the sustainable city model that has been gradually taking shape in Vitoria-Gasteiz over the past decades.
The publication is also available for free in English (in addition to Spanish and Basque) on the municipality's website for anyone curious and intrigued by an anthology of good environmental practices.
"The most important thing is that the city clearly understood that the status of European Green Capital was above all an excellent opportunity to deepen the individual and collective commitment that sustainability represents and this means that during these 10 years, new projects were tackled in all areas of sustainability", underlines Mayor Urtaran.
How has the city improved?
The book recalls strategies such as the development of a Urban green infrastructure, Sustainable mobility and public spacethe improvement of water management and increasing its quality, circularity strategy in the waste, the actions of energetic efficiency (new energies and residential rehabilitation), the agri-food strategy, information and citizen participationthe economic aspect and the model of inclusion and social development.
Thanks to these actions, the main indicators show that Vitoria-Gasteiz has cleaner air (79.2% of days with good or very good air quality), is a less noisy city (87.4% below 65db), a more sustainable mobility (68% of trips by sustainable means), has a greater use of public transport (24.5 million trips per year), and has more cycle paths (70 kilometers more).
It also uses less water (38.7 liters less per capita per day) and produces more renewable energy (28.8 GWh/year thanks to solar panels). Vitorians recycle more (34.6% waste recycling), consume less energy (54 GWh/year less), enjoy are more trees (260,000 trees planted in 10 years) and give more space to organic farming (1,027,900 m2 more dedicated).
The city one the economy is greener (228 more companies are dedicated to the green and circular economy in the city). The public domain has been recovered and improved (equivalent to 316 recovered football pitches) and social centers and resources have been improved and increased (up to an additional 21.6 million euros).
Vitoria-Gasteiz's great commitment is to become a carbon neutral city by 2030, two decades ahead of the target date of 2050 that has been set around the world. Vitoria-Gasteiz was chosen by the European Union among the 100 cities that will participate in its "Smart and climate-neutral cities" mission to achieve this objective in a coordinated and collaborative manner, as well as for the "Adaptation to Climate Change" Mission.