tatiana bilbao reflects on unity at the 'en común' exhibition in aedes
Tatiana Bilbao presents En Común
Tatiana Bilbao seeks to understand the place that surrounds us and translates its notion of gathering into architectural solutions. 'En Común', which can be formulated as 'together', unveils material including large-scale hand drawings, collages and models from eight international projects completed or in progress. Taking place at Aedes Architecture Forum in Berlin until June 29, the exhibition depicts the ways of coming and living together harmoniously as well as the powerful link between public and private space.
After opening at the exhibition venue, designboom spoke with Mexican Architect to learn more about how the studio approaches each project and the importance of the tools they use during the design process. "Some people say that Tatiana forbids renders. No, it's not that I'm against this medium, I just think they limit the creative process and we don't want that at this early stage' — read the full interview below.
photo © Volker Renner
full header image © designboom
"How do we want to build, live, live and work together?
Through this exhibition, Tatiana Bilbao Estudio (see more here) shows eight exemplary projects as a benchmark for their practice, including the design mediums and materials they employ. The showroom is covered with large-scale models in concrete, rammed earth, wood or brick, and generous, meticulous hand-drawn designs interwoven with vivid collages. Each collage depicts a vibrant story that aims to create a dialogue with the audience. Free from realistic representations, 'En común' disobeys the rigid boundaries of renderings and seeks to discover different ways of communicating and therefore of living.
"A city brings together an infinite number of cities, each of which is shaped by its inhabitants and the spaces created within it. Every sidewalk, every lamppost, every building defines the city. In this regard, every moment of meeting and conviviality also defines the city. It can be at the park, at the market, in a laundromat or at school,' commented Tatiana Bilbao and Ayesha S. Gosh — architect at Tatiana Bilbao Estudio.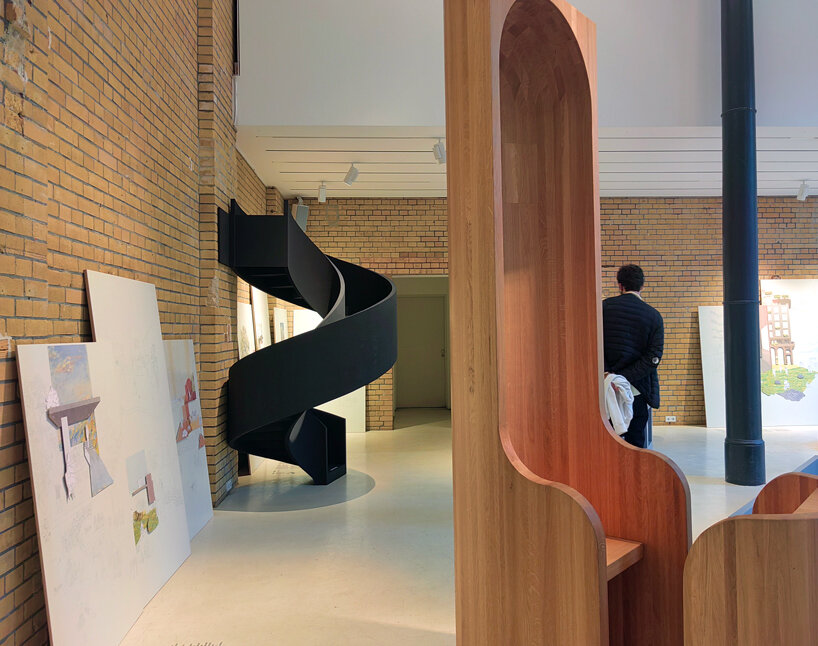 image © designboom
interview with Tatiana Bilbao
designboom (DB): Previously, we had the pleasure of observing many of your works, including sketches, collages and 3D models. What do you think and hope that the public leaves after attending the exhibition 'En Comun'?
Tatiana Bilbao (TB): I would like the exhibition to open the doors to any type of conversation. I believe doing things that aren't so explicit in their portrayal creates more opportunities to discuss different viewpoints and different interpretations, which really takes on a more personal direction. I think and hope this is so that people can find variations in their feelings, their thoughts, and the way they perceive the seen, therefore the world.
DB: Thinking back to all those years of actively providing architectural solutions, is there a project or a moment that stood out to you, that you feel really proud of?
VG: One of the works that stand out for me is the Culiacán Botanical Garden. In 17 years of continuous work on this project, we have acquired a great knowledge of the philosophy and history of the garden. It helped shape our philosophy in the office, but also vice versa. We anchored our principles in this place. It's a project that is almost symbiotically linked to our career. Another turning point in the studio's career was when Pater Killian invited us to work with the congregation with the Cistercian monks – a project that has been going on for five years. It really gave me the opportunity to look at architecture in a completely different way. It's not just a life project but a project that will change my life for sure.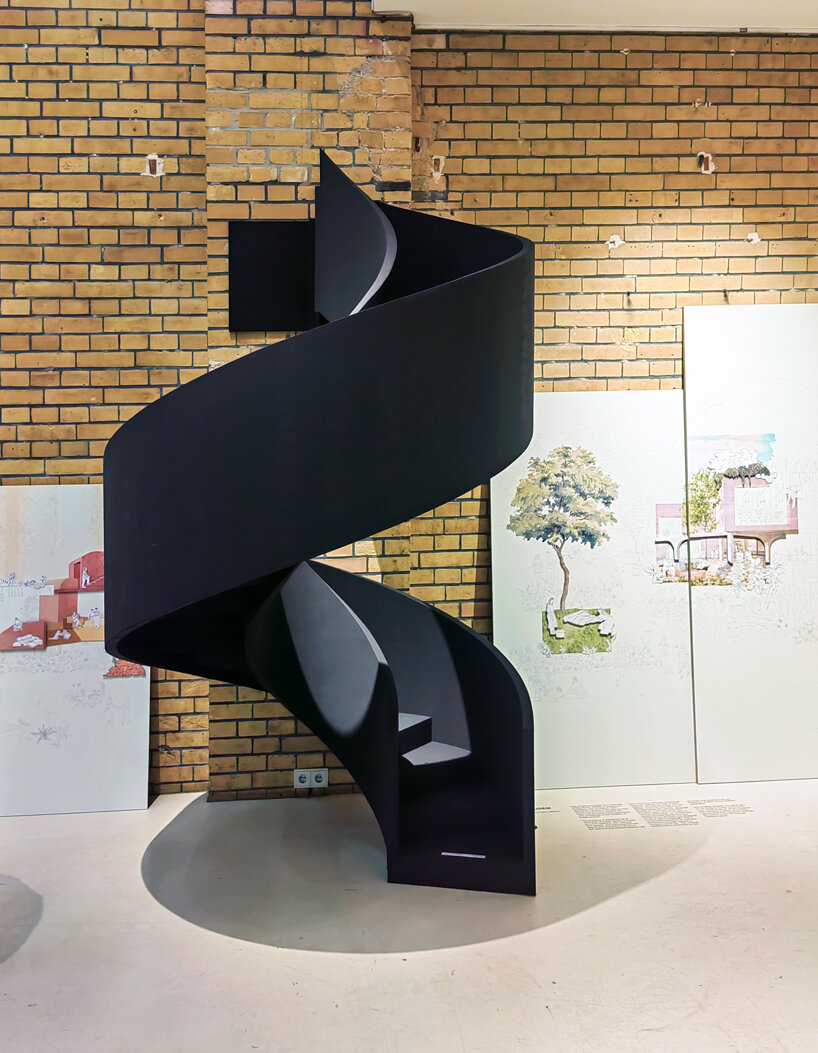 image © designboom
DB: What aspects of your background and upbringing have shaped your design philosophies and principles?
VG: I think a lot ! To begin with, I grew up in a family of people who live for their ideals. My father and my mother come from very strong families. Actually, my father's family is from Spain. They were part of a movement to create a democratic government which was later erased by the Franko dictatorship. They were refugees from the war and they had to migrate to Mexico. That's why I'm Mexican. My mother's side is actually from Germany. They were both migrants to Mexico, but both believed very strongly in their efforts. It's something that totally shaped me and my principles. I spent my childhood abroad with a real sense of trying to be very in tune with my ideals and thoughts, I never give up on them.
DB: How do projects develop within your team, from idea to completion?
VG: each project is very different and responds to a very specific place, context and set of people. For us, each project must engage with its own place, with its own necessities and a combination of factors that vary each time. For example, we undertook a residential project with compact size requirements and a small budget. So the whole process revolved around this brief. Another house we worked on was developed around the idea of ​​shaping a place for its inhabitants to really live in the forest, but not with the forest. They weren't so much in love with nature, which eventually changed. Thus, each project is unique and has a completely different motivation.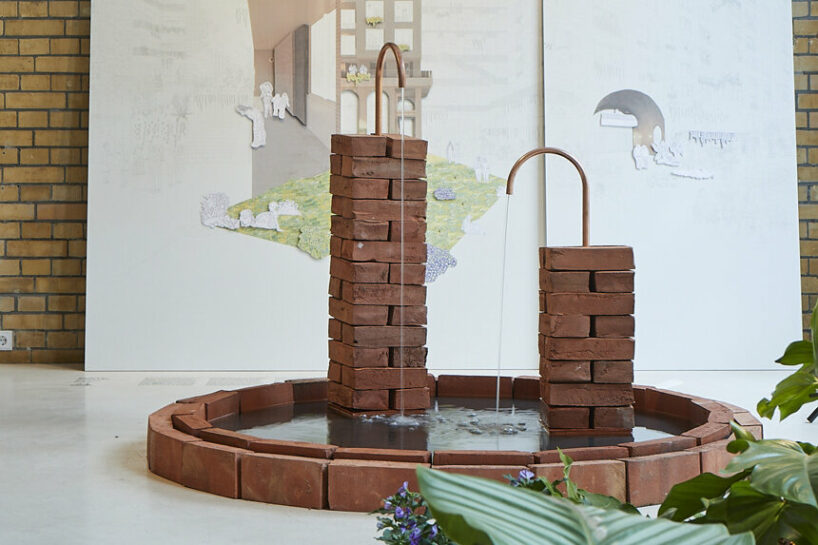 photo © Volker Renner
DB: How important are collages and 3D modeling in the process?
VG: I've always been very skeptical of the way I was taught to do architecture in every way. At first, I was very insecure about my design skills. When you come out of school, you are supposed to know what architecture is and how to do architecture. So in the search for this, and due to my insecurity, I collaborated with other architects and colleagues, as I thought I couldn't do it myself, but maybe someone could. anyone else could do it. What I realized afterwards was that more than just not being confident, I was really uncomfortable that someone could design someone's house. other.
The drawings show how a person should live, how furniture should be housed and how it should be used. I think the conception of what an architect is, it's very prescribed in a very colonial idea of ​​producing the same as the drawings because the drawings are an imposition, the drawings really create subjectivity, they design how a person should live. I really believed that realistic representations limit the creative process, both in the office but much more in the communication with the person who will live in the place. So I started looking for other methods to develop a project and therefore different ways to represent our ideas. During these years we have experimented a lot with different mediums. It's not just collage, but we've also played with a wide range of materials and techniques, from oil paints, textiles and clay, to theatrical performances. We are constantly seeking to discover different ways of communicating and, above all, to open channels of communication with others.
DB: But do you also work on 3D renderings?
VG: Yes, we use them as design tools. Some people say that Tatiana forbids renders. No, it's not that I'm against it, I think they really harm the creative process of the project. But sometimes there are tools that enable other things. We don't use them during the creation process, because we realized that they set an agenda. And we don't want that at this early stage. Sometimes though, they are necessary and useful as part of the representation, so we use them. It's not that we banned them, but we're concerned about their use case and the limitations that turn a tool into a hindrance.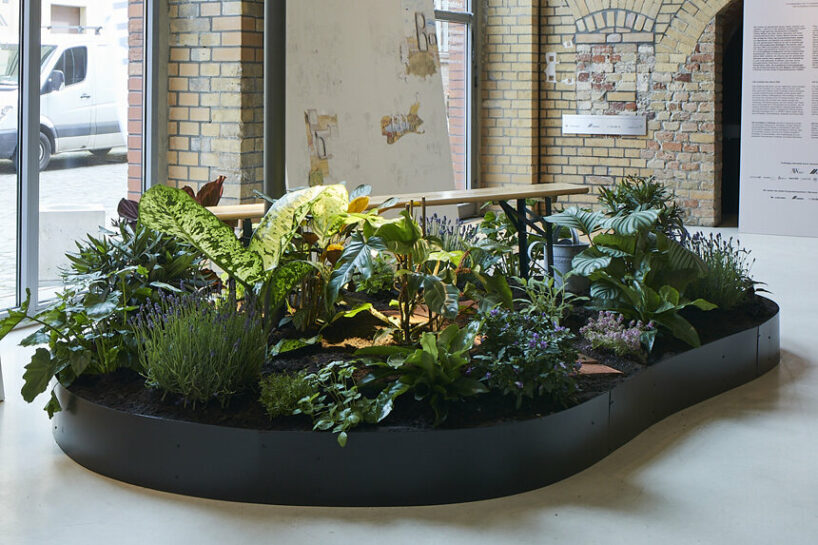 photo © Volker Renner
DB: Apart from architecture, what are you currently interested in that also influences your design.
VG: It's very difficult for me to answer because I don't believe that I work as an architect, I am an architect. So how can I become another person? I'm an architect and my whole life revolves around me being that person. One of my definitions is also to be a mother. I've been a mother forever, being here, sitting here, or being with my kids. I'll always be a mom because I'm a mom, right? The same goes for my role as an architect. I can't detach myself from this. I think my life revolves around those roles. So my greatest passion for doing architecture and being who I am is meeting people, talking with them, listening to them and understanding their origins and their tastes. I love hearing their stories and engaging with them, it fills me with joy.
DB: If you had to give advice to young architects, what would it be?
VG: If I was asked this question a few years ago, I would be very pragmatic. I would say never do anything that undermines your ethics, especially over money. Money, things and opportunities come and go. But if you violate your principles and your ethics, you have nothing left. Now my advice is to question everything. We have grown and learned what is right and what is wrong. Sometimes we have to doubt even the things we thought were certain. It is important to question it and reaffirm it or evolve in transition.