Taste a bite of Comerica Park at this new West Michigan gin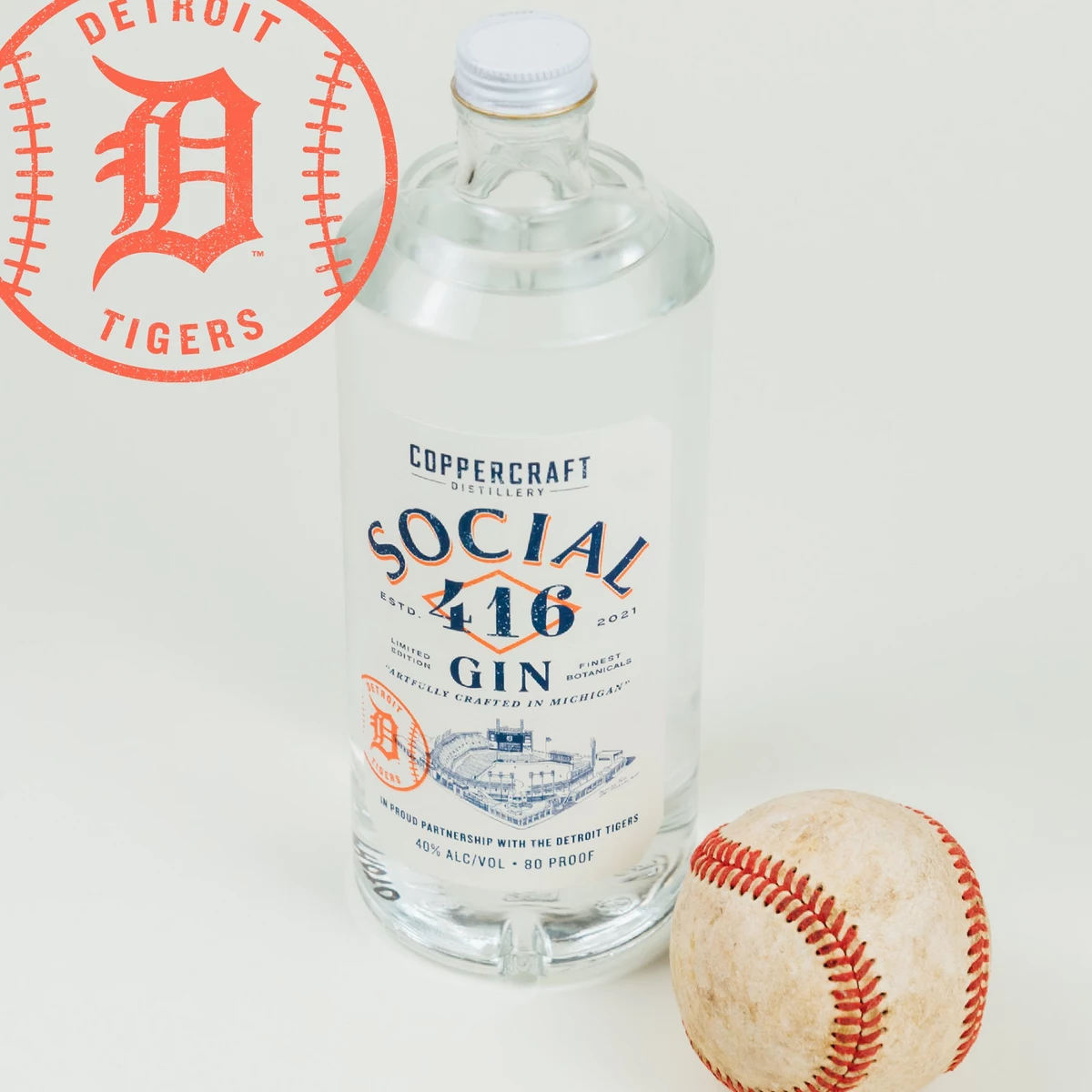 I very much doubt you've ever found yourself at a baseball game and wondering what the stadium turf could look like, but in case you did, here's your chance to try a piece of Comerica Park.
Dutch distillery, Coppercraft unveiled the release of its new spirit, Social 416 Gin – a limited edition gin made from sprigs of bluegrass on which the Detroit Tigers play at Comerica Park. An assortment of 13 plants is combined with bluegrass. By Coppercraft, the name comes from the number of feet (416) between the marble and their bar located in the park. LOL, very smart.
… close enough for fans to catch flying balls from their bar stools.
Coppercraft has been an official sponsor of the Detroit Tigers since 2019, so this collaboration only makes sense.
Since only a small batch was made, that means getting it while you can. Gin is available for purchase at their tasting rooms in Holland (184 120th Ave.) and Saugatuck (340 Waters St.), and at select retailers. You can make a search locator to find what nearby stores and restaurants are selling it.
With Father's Day on Sunday, this could be a great last minute gift for dad, especially if he's a gin drinker or a Detroit sports fan.
NEXT: Michigan Named One of America's 2021 Funniest States.
READ MORE: Popular Detroit restaurant Bobcat Bonnie's opens in Grand Rapids this fall; making it their first location in western Michigan. It will be located at the Breton Village Mall in the old Houlihan building.
What are the signature drinks of each state?