Radisson Hotel Group plans continued growth in 2022 and introduces Prizeotel brand to UK | Article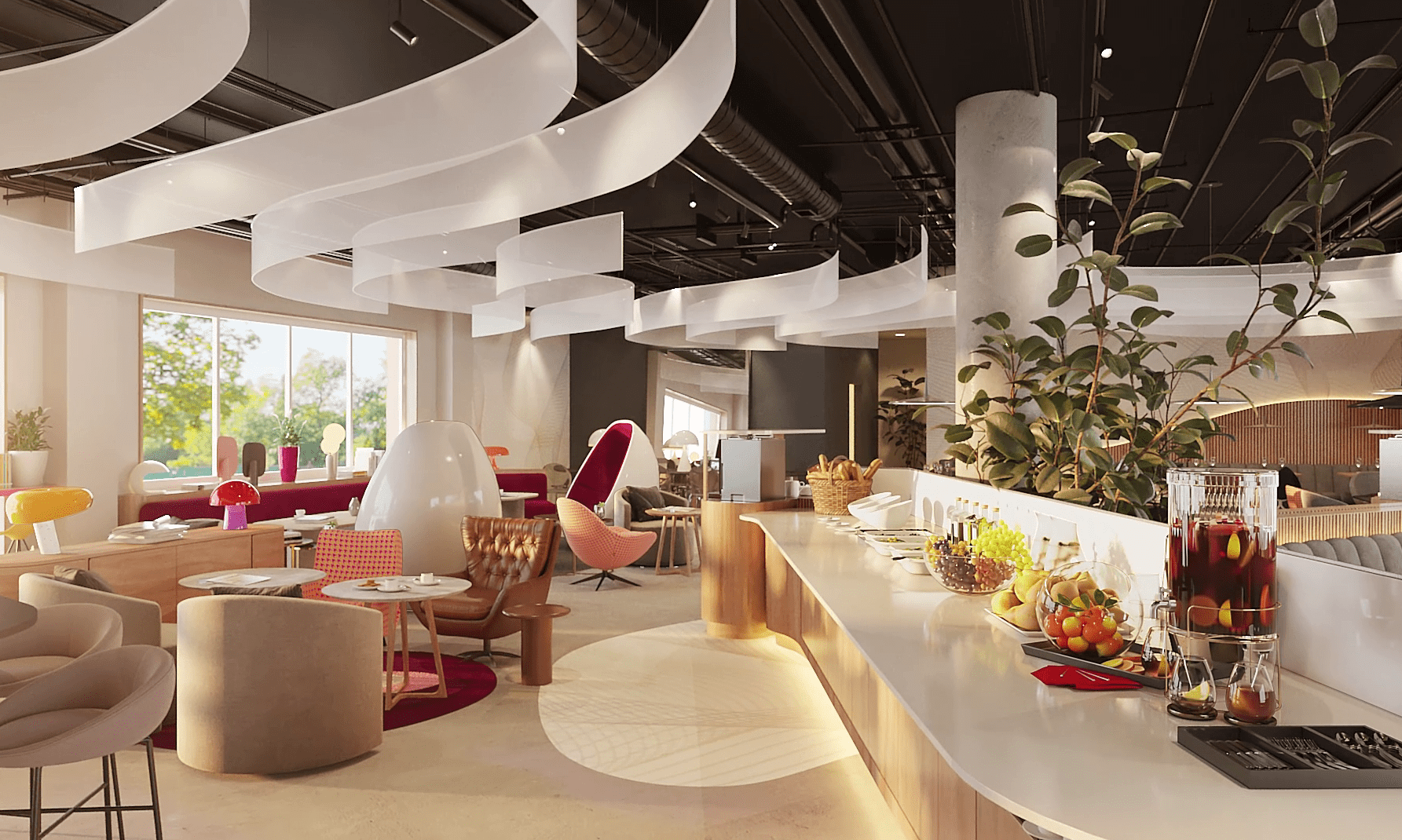 Building on Radisson Hotel Group's 2021 milestone as the most successful year in terms of signings, the group now aims to open 15,000 rooms and sign 330 hotels in EMEA and APAC in 2022. , the UK remains a key market for openings and signings, and the group plans to introduce its midscale lifestyle brand, Prizeotel, to the UK.
Prizeotel is set to launch in key UK cities and strategic destinations and expand its existing portfolio with 45 new signings in Europe over the next five years. The brand is a key growth driver for Radisson Hotel Group in EMEA, providing owners and investors with new construction opportunities or easy conversion solutions. It is a brand focused on value and design for lifestyle travelers in dynamic urban locations with convertible and flexible spaces.
Adela Cristea, Vice President of UK & Ireland Business Development, Radisson Hotel Group, said: "Our UK & Ireland portfolio is getting stronger as we continue to grow our presence in key cities. The launch of Prizeotel will mark the introduction of our eighth brand to the UK market. Travelers to the UK are looking for properties that are at the cutting edge of technology and design and Prizeotel will suit them perfectly.
Development across the UK is paramount, with the ever-popular Radisson RED brand adding new locations to its portfolio, bringing fun, upmarket hotel style to some of the UK's most exciting cities. This year, Radisson RED Liverpool will take over the historic North Western Hall building linked to Liverpool Lime Street station, seeing the Grade II listed building restored and redeveloped to suit the Radisson RED creative brand. The new hotel, slated to open later this year, proudly houses historic features such as a 19th-century stained glass window, a rediscovered secret door, and a grand sandstone staircase. The development includes renovations spanning the entire building, creating 201 guest rooms, five meeting rooms and a new modern steakhouse specializing in premium cuts, premium wines and craft cocktails.
Not only located in bustling cities, Radisson RED has taken off in the UK's busiest airport with Radisson RED London Heathrow & Radisson Hotel and Conference Center London Heathrow, two hotel brands joining forces under one roof. The property offers guests a restaurant, bar and leisure club as well as large event spaces with two multi-purpose conference centers and 41 meeting rooms. Each Radisson RED property incorporates local art, music and fashion into its design. The eye-catching entrance to London Heathrow features a Mini Cooper car and iconic red telephone boxes, creating a memorable arrival.
Moving on to Radisson Blu, the biggest upscale brand of the past 10 years*, Radisson Blu Hotel, Perth, an iconic Scottish property which opened in 1890 as one of Britain's first railway hotels, will open its doors this summer. Queen Victoria's favorite Scottish hotel is undergoing a complete makeover of all rooms and public areas to align with the Radisson Blu brand. The hotel will once again be the jewel in Perth's crown, the 'Gateway to the Highlands'.
Elsewhere, the Radisson Blu Hotel, Sheffield will open in late 2023, becoming a key part of the transformation of Sheffield city centre. The brand new hotel will be housed in the impressive Victorian architecture of Pinstone Street, with 154 bright, airy and spacious rooms with a prime location, including views over the Peace Gardens.
Radisson Hotel Group has launched its presence in football stadiums in the UK following the signing of agreements with Bolton Wanderers Football Club and Blackpool Football Club. The Blackpool Football Club hotel, located in the Bloomfield Road stadium, recently became the Blackpool FC Stadium Hotel, a member of Radisson Individuals – the first Radisson Individuals hotel to move into a sports stadium. Meanwhile, Radisson Individuals member Bolton Whites Hotel at Bolton Wanderers Football Club will open this summer.
Radisson Individuals was launched in 2020 to respond to a market demand for conversion-friendly solutions that offer existing hotels the opportunity to join Radisson Hotel Group's international network, improve their visibility and access an audience wider via multiple distribution channels and a global sales structure. The brand offers short-term contracts and conversion is simple provided hotels have high scores. Other properties include Radisson Individuals member Henrietta House in the charming city of Bath and Radisson Individuals member River Ness Hotel in the heart of Inverness.
​​
Across Europe, Radisson Hotel Group continued the strong expansion plan of its luxury lifestyle brand Radisson Collection with openings in key destinations. These openings include the highly anticipated and newly refurbished Radisson Collection Hotel, Berlin in an unparalleled location in Berlin-Mitte, and the Radisson Collection Hotel, Gran Vía Bilbao, conveniently located in the heart of the city, just minutes from iconic Bilbao attractions. such as the Guggenheim Museum. Most recently, Radisson Collection made its debut in Croatia with the opening of Grand Hotel Brioni Pula, A Radisson Collection Hotel, following a complete renovation by Radisson Hotel Group partner PPHE Hotel Group.
To learn more, visit www.radissonhotels.com
*Source: MKG Hospitality-ON