Pro-Israel advocacy group condemns Bilbao authorities for inaction over violence against Israeli basketball fans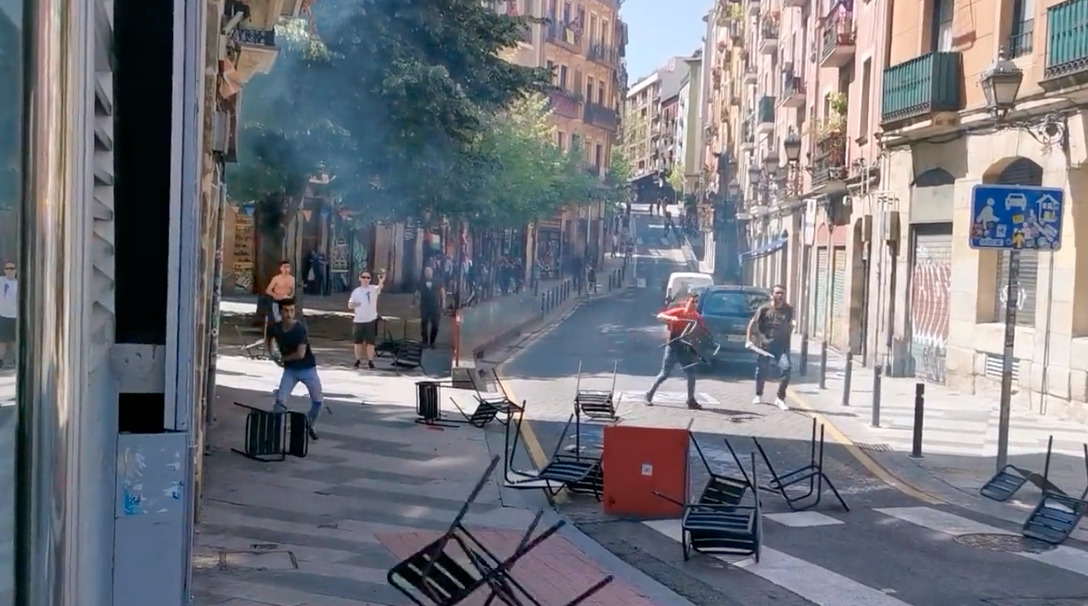 A pro-Israel advocacy group in Spain has condemned Bilbao city authorities for their inaction over violence suffered by a group of Israeli basketball fans on the streets of the northern Spanish city over the weekend latest.
The group said it was considering taking legal action.
"We condemn the atmosphere of violence that has been unleashed with impunity for days in Bilbao against the supporters of the Israeli basketball team Hapoel Holon," said ACOM, a group fighting the delegitimization of Israel. and anti-Semitism in Spain, in a statement.
"Threats have gone from words and intimidation to aggression and physical persecution," he said.
On Sunday, the group of Israeli basketball fans was attacked by pro-Palestinians.
The Israelis, supporters of Hapoel U-Net Holon, were in Spain for the FIBA ​​Basketball Champions League team's game against Germany's MHP Riesen Ludwigsburg.
Hapoel supporter Boaz Yitzhaki said ynet the Israeli group had been "ambushed" on their way to the stadium.
"We walked to the stadium together. Suddenly a group of pro-Palestinians started throwing things at us from a bar decorated with a Palestinian flag," he said.
"They threw chairs, glasses and bottles at us. We had families and children with us. It was a very, very scary incident," said Yitzhaki, who added that police stationed nearby were slow to respond.
ACOM noted that "this type of violent and discriminatory demonstrations is not particularly new in the Basque region, where for many years the environment of the terrorist group ETA and the most violent anti-Semitism have converged without problems in the implementation of boycotts and anti-Semitic pressure".