On that day in 1978, Argentina won the FIFA World Cup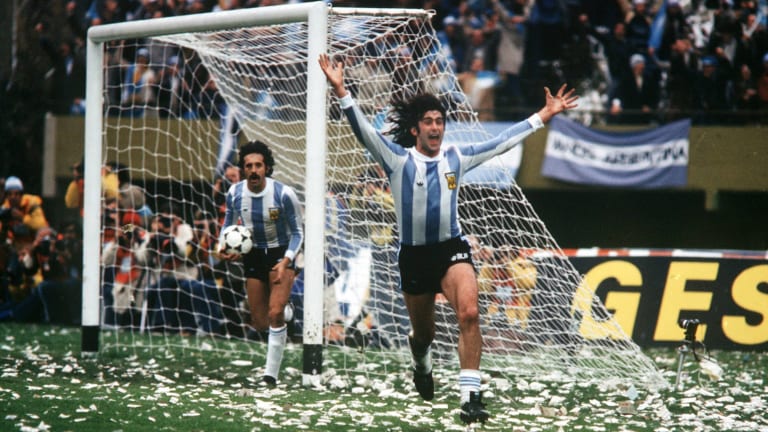 On that day in 1978, Argentina won their very first FIFA World Cup.
It was a controversial tournament, but the final saw Argentina v Netherlands in the final at the Monumental in Buenos Aires. It was the second consecutive final for the Dutch after losing in the final to Germany four years earlier.
Daniel Passarella was the team captain and lifted the trophy, but it was Mario Kempes who pulled the strings and scored the goals up front. With the score 0-0, Mario Kempes received the ball at the edge of the penalty area and dragged it forward before rolling it past the goalkeeper and giving his country the 1-0 lead in World Cup final.
With just eight minutes remaining, Nanninga would draw at Netherlands level, scoring a header from inside the penalty area to take the game into overtime. The extra 30 minutes would see two more goals, both scored by Argentina.
Mario Kempes would once again be the star man. A great individual goal as he would pass the Dutch back line and with his initial shot saved Kempes scored the rebound to give Argentina the advantage again.
From there, Daniel Bertoni scored the double for Argentina's third goal of the game after what was perhaps a lucky one-two inside the penalty area.
Argentina would lift the trophy for the first time, the only time at home with Mario Kempes finishing the tournament's top scorer with six goals.