Elloh helps, Boho scores as Logrono crumbles at Athletic Bilbao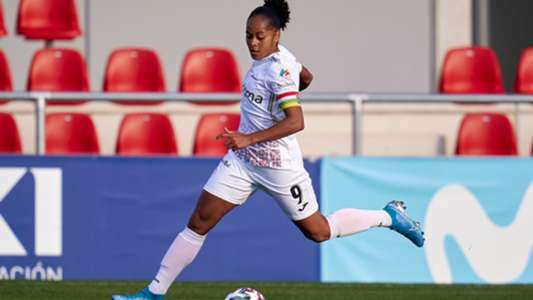 The African duo were both in great shape, although their team fell apart at home to their visitors from Bilbao
Rebecca Elloh provided an assist when Jade Boho entered the scoresheet despite Logrono's 2-1 loss to Athletic Bilbao in Sunday's game against Primera Iberdrola in Spain.
The Equatorial Guinea international had scored five goals and provided five assists for Logroño this season, the last of which was in a 3-2 loss to Levante about a month ago.
Despite the blank shot in a 3-1 loss to Real Sociedad last week, Jose Moncayo gave Boho their 19th start of the season and they made a fantastic contribution, despite their home side falling.
After three straight losses, Logrono aimed to bounce back onto the winning streak but got off to a false start as Eunate Arraiza helped Oihane Valdezate give the visitors a 14th-minute lead.
In the second half, the hosts regained the game when Boho equalized with an assist from Ivorian striker Rebecca Elloh six minutes after the restart.
As Logroño searched for the winner of the match, an own own goal from Judith Luzuriaga in the 69th minute gave Bilbao their third consecutive victory as the hosts suffered their fourth consecutive defeat.
With his latest goal, Boho, who played from start to finish, now has six goals and five assists for Logroño this season.
Ivorian Guehai played for 77 minutes, while compatriot Elloh, who played the duration, increased his assists tally to four in 25 matches.
Kenyan Cynthia Musongo also saw the last 13 minutes of the game, but Ghanaian Grace Asantewaa and South Africa Nothando Vilakazi were not dressed for the match.
The defeat saw Logrono drop to 17th place in the paper, with 19 points in 27 appearances this season. The Africans will be keen to ensure their team find their way back to victory when they face Real Betis on May 1.